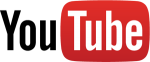 In addition to some common frequently asked questions below, we've worked hard to answer your questions about Gaming Paper and we've done it with video!
Be sure to check out our channel at YouTube.
What are the best writing utensils for use with Gaming Paper?
We recommend sharpies for permanent drawings, or pencils (regular and/or colored pencils) for drawings that you'd want to erase.
Can you use rubber stamps with it?
From our experience, rubber stamps put too much ink on the paper for it to dry well.
I want to run it through my printer. Is that possible?
We cut small sections and ran it through a LaserJet printer. Unfortunately, it did not feed well. Your experience may vary (and we'd love to hear if it works otherwise!).
Can you cut it cleanly?
Yes. Just regular scissors would be fine (though our YouTube account demonstrates a weed whacker and a sawzall, among other things).
How well does it tape back together?
Tape adheres very well to Gaming Paper. If you use care and remove it slowly, it will become unstuck without tearing the paper.
Does the paper tear?
Due to the coating, it is resilient against accidental rips. It is possible to tear the paper by hand; we recommend creasing it first if you're going to use this method.
Does it wrinkle?
It does wrinkle, though the coating helps keep it flat. We have discovered that ironing it on low can flatten out any drastic creases! Also, rolling the paper back onto the roll and leaving it rolled up for a couple days has been known to flatten the paper pretty well.
Gamers can be messy. How does it hold up to spilling?
We've discovered that quick attention to wiping up will avoid extensive damage to the paper. Also, while ironing out wrinkles (thanks, Sean from the UK!), we discovered that a little heat from an iron can dry the paper with hardly any noticeable coloring.